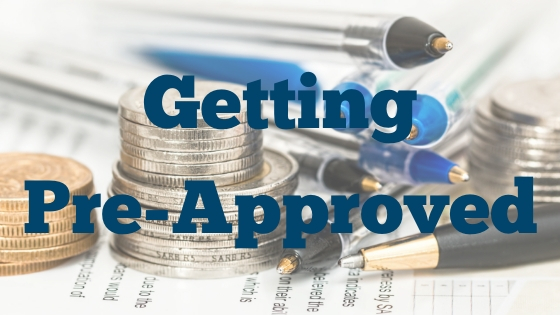 Getting pre-approved is the most important step a buyer needs to take when they begin looking for a home.
Pre-approval gives you the confidence you need to purchase a home.
1. Knowing the amount you can borrow ( the mortgage amount decreases as interest rates rise)
2. Looking at the right priced homes ( consider price, size, amenities, and location)
3. Compare and identify the best loan for you ( rate, term, and type)
4. Negotiation ( time, price and terms)
Here is a list of items you will for pre-approval
Photo ID
2 Months current pay stubs
Last 2 year's W2s
Complete copies of checking and savings statements for the last 3 months
Copies of statements for IRAs, 401K, Savings, CDs, Money Market Funds,...etc.
Employment history for last 2 years with addresses and contacts
Proof of commissioned or bonus income
Residency history for the last 2 years with addresses and contacts
Assets for down payment, closing costs, and reserves: must provide a paper trail
If you are self employed, last 2 years tax returns, current profit and loss statement and balance sheet; copy of partnership/corporate tax returns for the last 2 years if owning more than 25% of company
FHA requires driver's license and social security card
Va requires original certificate of eligibility and DD214
Other things may be required such as previous bankruptcy, and divorce decree
While this might seem like a daunting task, having all this information ahead of time can better prepare you when the time comes to purchase a home. For any other information regarding purchasing a home contact my office at 931.526.4455