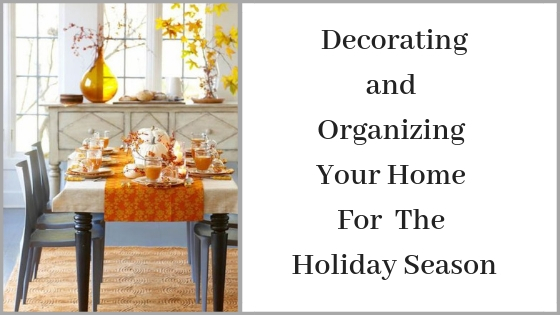 As the holiday season approaches, now is the perfect time to organize your home. With all the new decor, family get togethers, and other events that will be happening soon, it is best to get ahead on all the things your home is going to need to make this season spectacular.
Start by putting out all your holiday napkins, tablecloths, candles and any other decor.
Put away spring and summer decorative items for next year.
Clean and organize your kitchen cabinets with all your holiday dishware at the front.
Put away summer throw pillows, then add autumnal toned and themed pillows in their place.
Add pumpkins, fall florals, wreaths, etc to your front porch, and throughout the home.