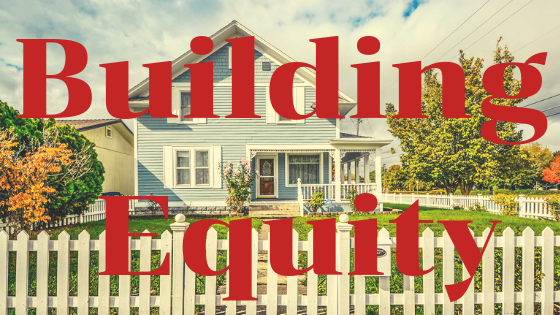 How do you build equity in a home and enhance your everyday life? Make home improvements that add value to your home. Not only will improving a home allow you to build equity quickly and efficiently, but it will also make your life more comfortable on a daily basis. Of course, you don't want to improve or add just anything to your house. Instead, get a plan together about the specific improvements you decide to make to your home.
5 Home Improvements That Add Value To A Home
Landscaping

Ask any buyer what they look for in a home, and you'll be hard-pressed to find one who doesn't place value on curb appeal. After all, you can have the best interior in the world but without attractive landscaping and front exterior, few buyers will be charmed. Even a simple, well-maintained lawn can go a long way in building equity in your home. However, experts warn that going overboard with landscaping will not necessarily add value to a home. Instead a well-kept lawn, and shrubbery will have a much larger impact.

Energy Efficient Windows

Tired of living in a home with old, drafty windows that have your energy bill going up? Fortunately, this is an easy fix. Simply replace your old windows with new, energy efficient ones, and you're sure to increase your home's value (and decrease those monthly energy bills). While new windows aren't cheap, they do end up saving you money in the long run. A plus for the new windows is that they also make it easier and faster to heat and cool your home throughout the year.

Outdoor Deck Addition

Everyone loves having an outdoor deck for lounging, eating and grilling. Adding a wood deck addition of at least 16 x 20 to your home has a return of more than 75 percent. Though pricey, these decks will ensure you have plenty of outdoor space to enjoy while also building equity in your home.

Bathroom Remodel

Having updated or new bathrooms in your home will go a long way in attracting potential buyers down the road. Since it's a room that you and guests use on a daily basis, many consider bathroom remodels to be well worth the money, time and effort. When homeowners sell the home, they should be able to recoup around 67 percent of their investment. In many cases, you can remodel a bathroom for under $20,000 when you choose affordable and reasonable finishes from Home Depot or Lowe's.

Kitchen Remodel

Remodels can either be extremely expensive or fairly affordable, depending on the finishes and appliances chosen. While it's certainly never cheap to redo a kitchen, it doesn't have to break the bank either. Those that choose high-end, luxury finishes, such as marble counter tops, custom cabinets and designer back splashes, could end up paying upwards of $100,000! However, if you choose less luxurious finishes you can easily redo a kitchen for $40,000 or less. For many buyers, having a spacious, and updated kitchen is at the top of their list of needs, making this improvement a must.
Other ways to build equity in your home:
In addition to adding value through home improvements, you can build equity in your home through other means including:
Putting extra money towards paying off home loans – The more money you put towards paying those monthly mortgage bills, the closer you'll be to owning your home. Whether it's an end-of-year bonus or money from a side hustle, every little bit counts when it comes to paying off the principle and interest on your home loans.
Putting more money down at the beginning –If you have the resources to do so, making a larger down payment will lower your monthly mortgage payments and interest on a home. It's also a great way to build equity in a home almost immediately.
Giving it time –In general, the longer you live in a home, the more equity you'll have in that home. So don't sell a home right away. Give it time, about 5 years or so, & work to pay off your debt and add value to the home.
Homes are one of the biggest investments anyone will make. Why not make that investment better and build even more equity? For more information on how to build up the equity in your home or if you are ready to sell your home contact me today.